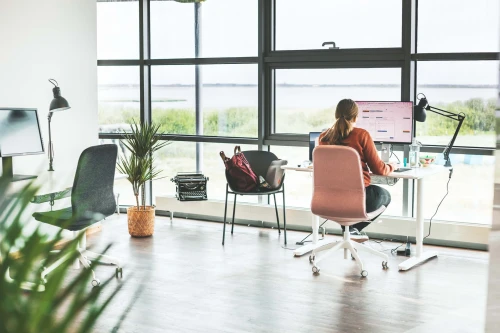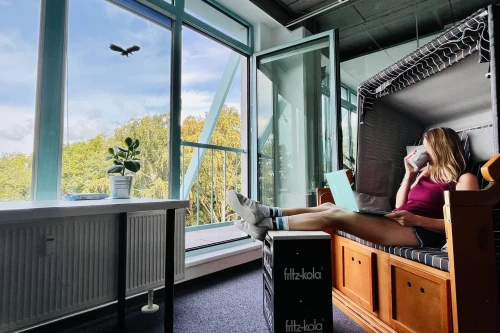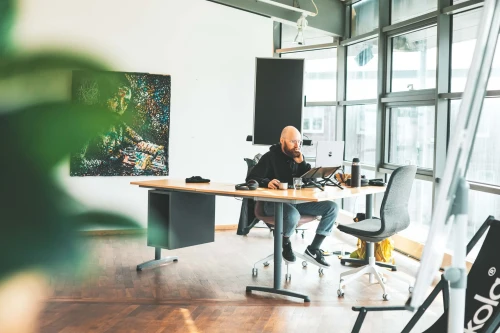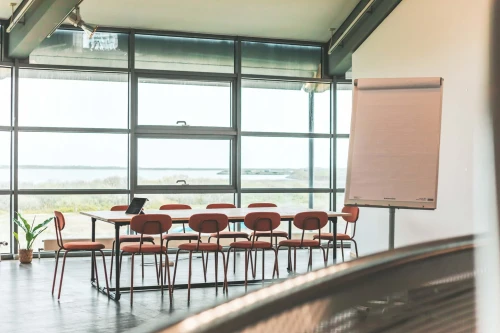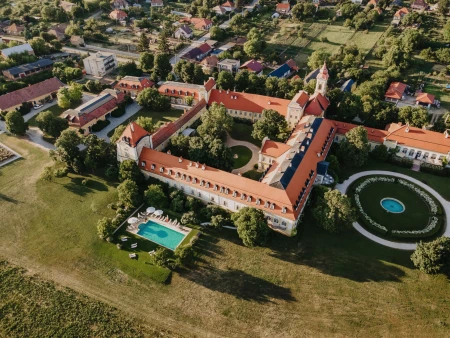 Bela Bay
Royal working comfort in an extraordinary country.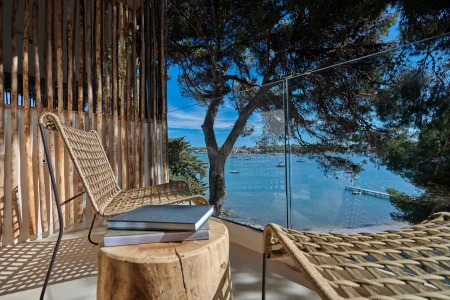 Mallorca Bay
Mallorca, Island, Mediterranean Sea, Beach, Spain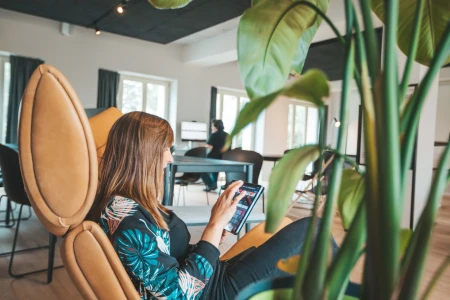 Rügen Bay
Impressive architecture meets workplace in a beach chair.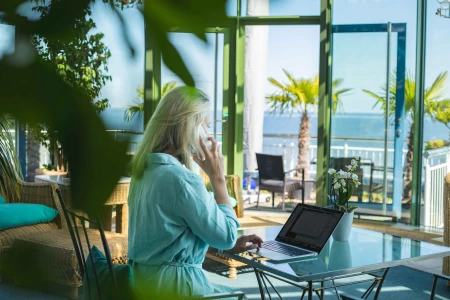 Usedom Bay
From a classy residential neighbourhood to a workplace with a sea view.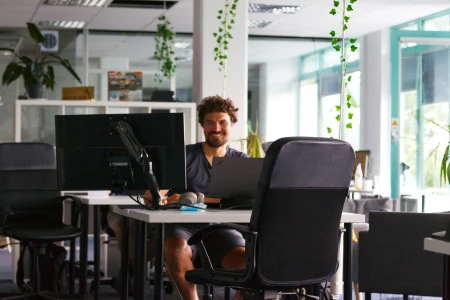 Lietzow Bay
Between the magic of the Bodden and the chalk cliffs - your inspiring workplace.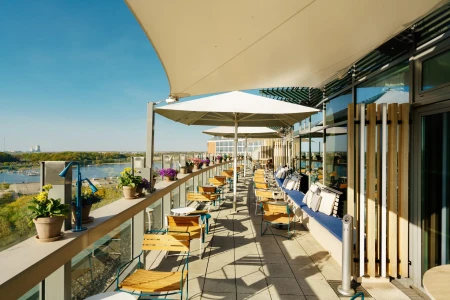 Rostock Bay
Historic Hanseatic flair combined with modern coworking/workation in Rostock.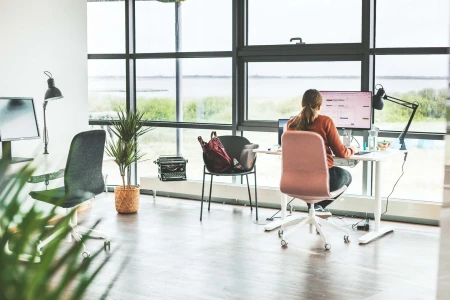 Sylt Bay
Between the whisper of the wind and the cry of seagulls - your workplace in the heart of nature.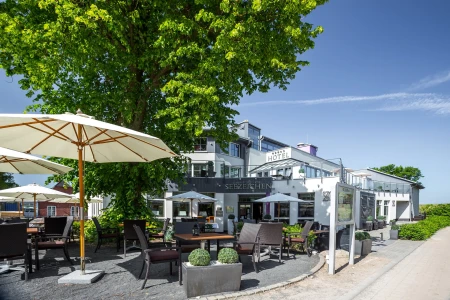 Darß Bay
Creative workplace between art, the Baltic Sea and the Bodden.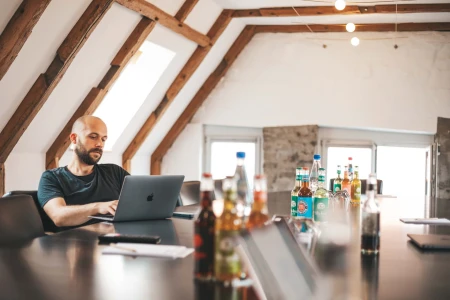 Wismar Bay
Creative working atmosphere meets historic Hanseatic city flair.
Kitzbühel Bay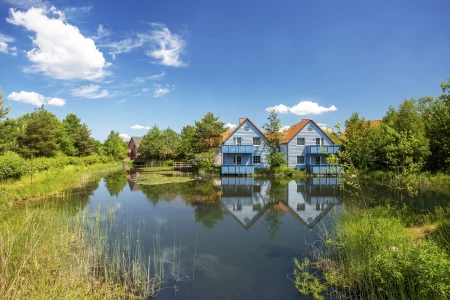 Fleesensee Bay
At Fleesensee you can now work and enjoy nature in the middle of the picturesque lake district of Mecklenburg-Vorpommern, surrounded by crystal-clear water and tranquil forests.
Schwerin Bay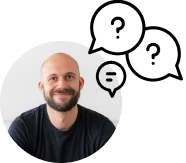 You have questions?
Hannes will be happy to help you!
contact now
Or just give us a call!
+49 38302 721998
What do our coworkers think?
The future of the workplace: benefit from remote work, co-working and workation
The working world is evolving, and remote work as well as workation are part of this new work culture. Employees can freely choose their workplace and relocate to inspiring vacation destinations. What added value do workations, co-working spaces, and remote work offer?
Here are 5 good reasons to use co-working spaces:
Professional infrastructure and maximum flexibility: Enjoy high-speed internet and a comfortable workspace that allows you to work with focus and sit comfortably. Enjoy a good cup of coffee or tea at the same time. Fair prices and short-term options allow you to come and go according to your own schedule. Discover the ideal solution for your needs and design your work the way that suits you best.
Community and networking opportunities: Immerse yourself in a valuable community of like-minded individuals that offers you a unique opportunity to learn from each other and grow together. Experience a variety of networking opportunities that provide you with a professional network found nowhere else.
Productivity boost through inspiring work environments: Experience spaces with a welcoming industrial flair and an open, friendly atmosphere. The co-working setup will inspire you as like-minded individuals pursue their work with enthusiasm and enjoy exchanging ideas.
Separation of professional and private life: Create a balanced relationship between work and leisure by separating your workplace from your home. This way, you can perceive your home as a place of rest and relaxation, while you work productively in the co-working space.
Cost-effective alternative with top-notch infrastructure: Discover co-working as a cost-efficient solution with a comprehensive added value. In addition to the workspace, you receive a full-service offer that includes internet, rent, electricity, community membership, kitchen access, support from a host team, and much more. With co-working, you pay a flat rate for all these services that would otherwise be incurred monthly.
Discover the perfect combination: Co-Working Spaces and Workation
The combination of coworking and workation offers an optimal combination for people who value both professional work environments and inspiring vacation destinations. While co-working spaces provide an optimal infrastructure and diverse networking opportunities, workation allows for a change to a relaxed environment to recharge batteries and gain new perspectives. The flexible use of spaces during a workation makes it possible to align both professional and personal needs, and to optimally utilize the benefits of both concepts.
Benefits of Workation
Stress reduction: Workation reduces stress by changing the work environment and restorative stays in inspiring places. The ability to relocate the workplace to attractive destinations allows employees to escape everyday stress and recover in inspiring environments.
Happier and more productive employees: Workation enhances satisfaction, productivity, and relaxation by combining work and vacation. Studies show that workation leads to happier and more productive employees who return with renewed energy and achieve better work results after such an experience.
Teambuilding: A workation is also an ideal team-building measure. By working together in inspiring locations and spending leisure time together, teams can strengthen their collaboration, build trust, and promote a positive work culture. A shared experience outside of the office supports team spirit and improves communication.
Redefining the world of working and discovering the freedom of remote work, the creative energy of co-working spaces, and the inspiring feeling of workation - an experience that will transform your professional journey.